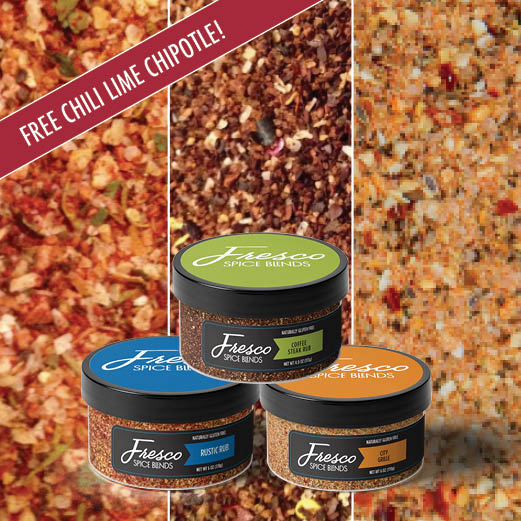 Summer Blends Multi-Pack
Get 4 Fresco Spice Blends for the price of 3!
Part of our "Season's Seasons" Collection, our Summer Blends Multi-Pack pulls together our best blends for your summer cookouts, picnics and barbecues.
Everyone will be declaring you a Grill Master when you use our Coffee Steak Rub, Rustic Rub or City Grille Spice Blend on your grilled meats, seafoods or vegetables.
We'll also throw in a free Chili Lime Chipotle Blend for some added citrusy heat!
View individual product listings for more info about these blends' flavor profiles and ingredients.